Day Out with your Best Friend! Pet Friendly Parks in Hong Kong
May 07, 2021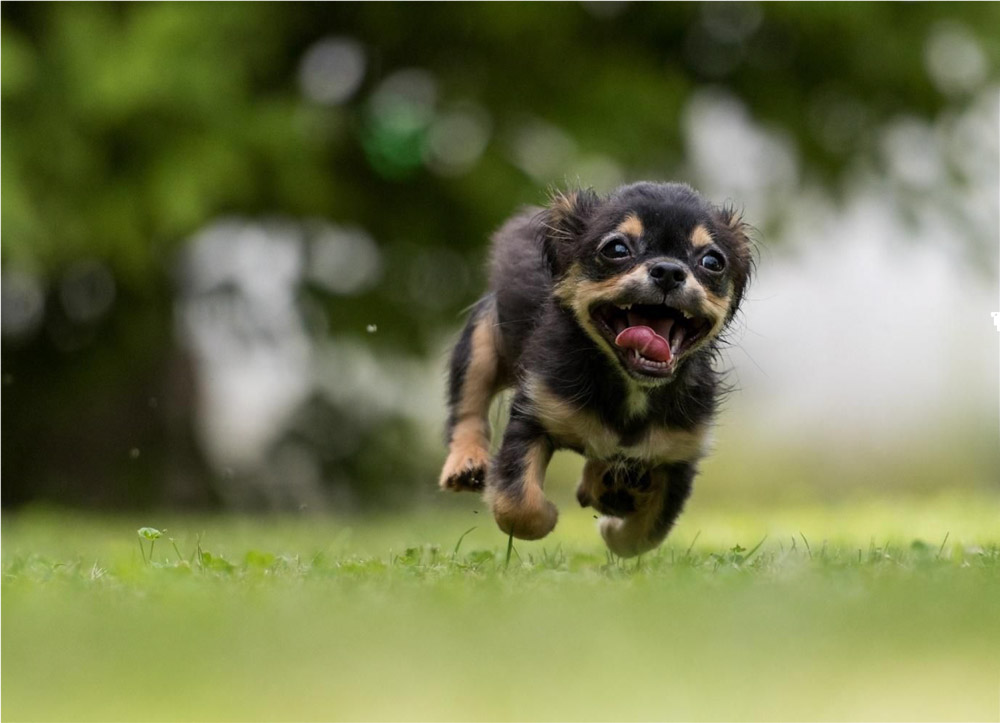 Despite being a truly cosmopolitan city, Hong Kong is very considerate when it comes to outdoor space. We have many choices when it comes to our urban parks. Some are dedicated to leisure walks, hard core running, bird watching and some just for the beautiful landscape. There are also many pet friendly parks for us to walk and play with our furry friends. 
Is there anything better than spending the day outdoors with your bestie? Here are a few parks you can visit. 
Central and Western District Promenade
Boasting an area of around 4,700 square metres, with a spacious turf area that is fully fenced up. Facilities include bins for dog waste and hand-washing facilities.
Located at: Lung Wo Road, Central
Cyberport Waterfront Park
Apart from being a great space for your pup, it's also a great place for picnics. Get your pup and picnic basket ready and you're set for an enjoyable day out at this family and pet friendly park. Facilities include bins for dog waste and water taps. 
Located at : Telegraph Bay, Pok Fu Lam
Quarry Bay Promenade
As its name suggests, the park consists of a walkway along the coast with breath taking views of Victoria Harbour. Within this area is a large pet garden for your dog to roam and play. 
Located at: Hong Yu Street, Quarry Bay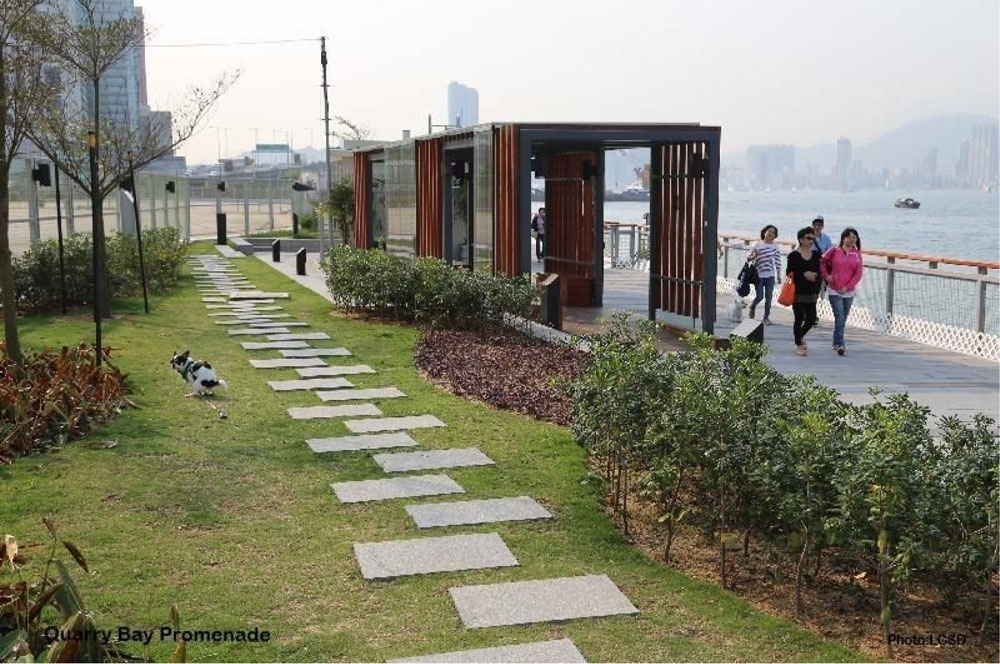 Kwun Tong Ferry Pier Square
Amidst the shiny office blocks and trendy hotspots, Kowloon Promenade is a pleasant addition to the district. A short walk from there is the Kwun Tong Ferry Pier Square which has an amenity lawn, play equipment, drinking fountain and latrine for pets
Located at: Corner of Hoi Yuen Road and Wai Yip Street, Kwun Tong

Wan Po Road Pet Garden
The largest dog park in Hong Kong, located next to the Tseung Kwan O South Waterfront Promenade. The park has various zones for large dogs and small dogs where they can play together. Or you can choose to opt for some off-leash time for your dog to run around. Facilities include bins for dog waste, sand pits and water fountains. 
Located at: Wan Po Road, Tseung Kwan O
Butterfly Valley Road Pet Garden
With an area spanning over 7,000 square metres, this is the largest pet friendly park in Kowloon. Designed with the theme 'Jumping on a Floating Piece of Wood' in mind, there is a footpath with ripple patterns and wooden platforms on the lawn that resembles a raft. The park boasts of a pets' activity area and play equipment. The facilities include bins for dog waste, mobile toilets, drinking water for both pets and people.  
Located at: Butterfly Valley Road, Sham Shui Po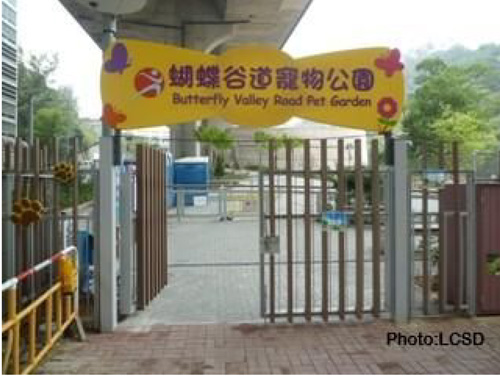 Penfold Park
Penfold Park is uniquely located in the infield of the Sha Tin Racecourse and is open to the public on non-race days. It's a pet friendly park that has facilities for both pets and owners. The park has a vast green area which gives sufficient room for pets and owners to play around. It is also an ideal place for family gatherings and picnics.
Located at: Sha Tin Racecourse, Sha Tin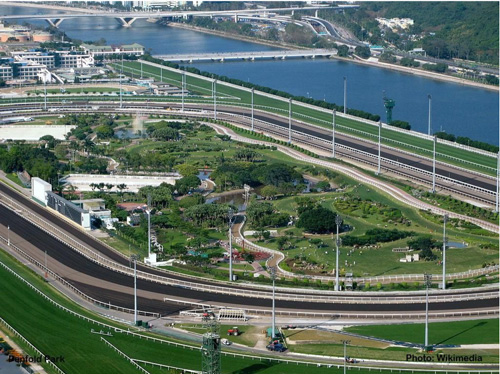 Tung Chung North Park
This Park is designed with excellent facilities for all ages to enjoy. There's a pet garden, elderly fitness corner, a pebble walking trial, a children's play area, jogging track and a Chinese herbs garden to name a few. The whole family AND your best friend will have a great time here. 
Located at:  Man Tung Road, Tung Chung
Central Park, Discovery Bay
The biggest park in Discovery Bay located on Siena Avenue. This pet friendly park is landscaped with big rocks and waterfalls, complete with fish and turtles in the ponds. Great place for kids and pets to mingle and play.
Located at: Siena Avenue, Discovery Bay
Wherever you're taking your furry friend, do keep our parks clean for all to enjoy and remember the golden rule: 
-–  IF THEY POOP – YOU SCOOP!  --